The world didn't need another law firm when we started ours in 2018; it needed a better one. Part of that was easy. As a firm that is majority-owned by women, we knew it was essential to balance plaintiff- and defense-side work, to represent top companies as well as the public interest, and to develop an unbiased approach to hiring, training, and promotion of our exceptional attorneys.
The hard part was getting here.
For years, we've heard the same statistics that you probably have – about how less than a fifth of law firm partners are women; about women and men that enter law firms at the same rates, but are disproportionately male by the time partnership decisions are made; about the classic "bait-and-switch" of pitching a diverse team, but delivering a homogenous one. Nevertheless, we persisted.
We fully believe that clients want to hire diverse teams, but don't want their choice to be perceived as a risk by a board or its shareholders. Because it shouldn't be a risk to do better.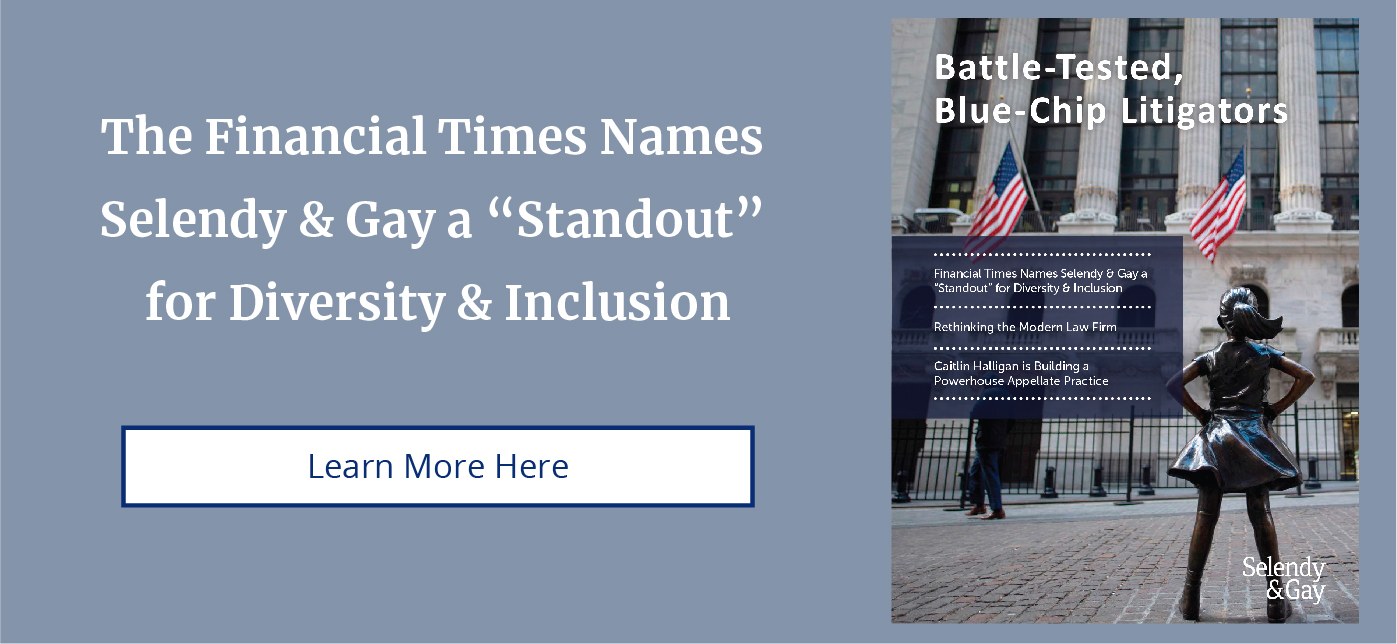 While we work hard to build an inclusive environment in our office, we know that the world is bigger than our firm. It's why our partners and associates are committed to causes that build a more open, diverse society. Some of the organizations with which our attorneys partner include:
National Center for Lesbian Rights
American Civil Liberties Union
New York Civil Liberties Union
Lambda Legal
National Center for Law & Economic Justice
Equal Justice Works
American Immigration Representation Project
The National Center of Access to Justice
Her Justice
NYU Center of Civil Justice
The National Center of Access to Justice
Big Brothers Big Sisters of NYC